5 Dreamy Baby Boy Pajamas for Sweet Slumbers
Sep 24, 2023
Choosing the right baby boy pajamas can transform bedtime into a dreamy escape.
With countless options out there, it's essential to find that perfect blend of comfort and style.
Dive into this guide as it unveils ten of the most enchanting sleepwear options, ensuring sweet slumbers night after night.
Prepare to be captivated!
Stripes and stars aren't just visually appealing; they invoke a sense of wonder. These pajamas, with their geometric printed patterns, are not just about looking good; they also ensure maximum comfort. Designed for those cooler autumn evenings, the medium thickness ensures warmth without causing discomfort.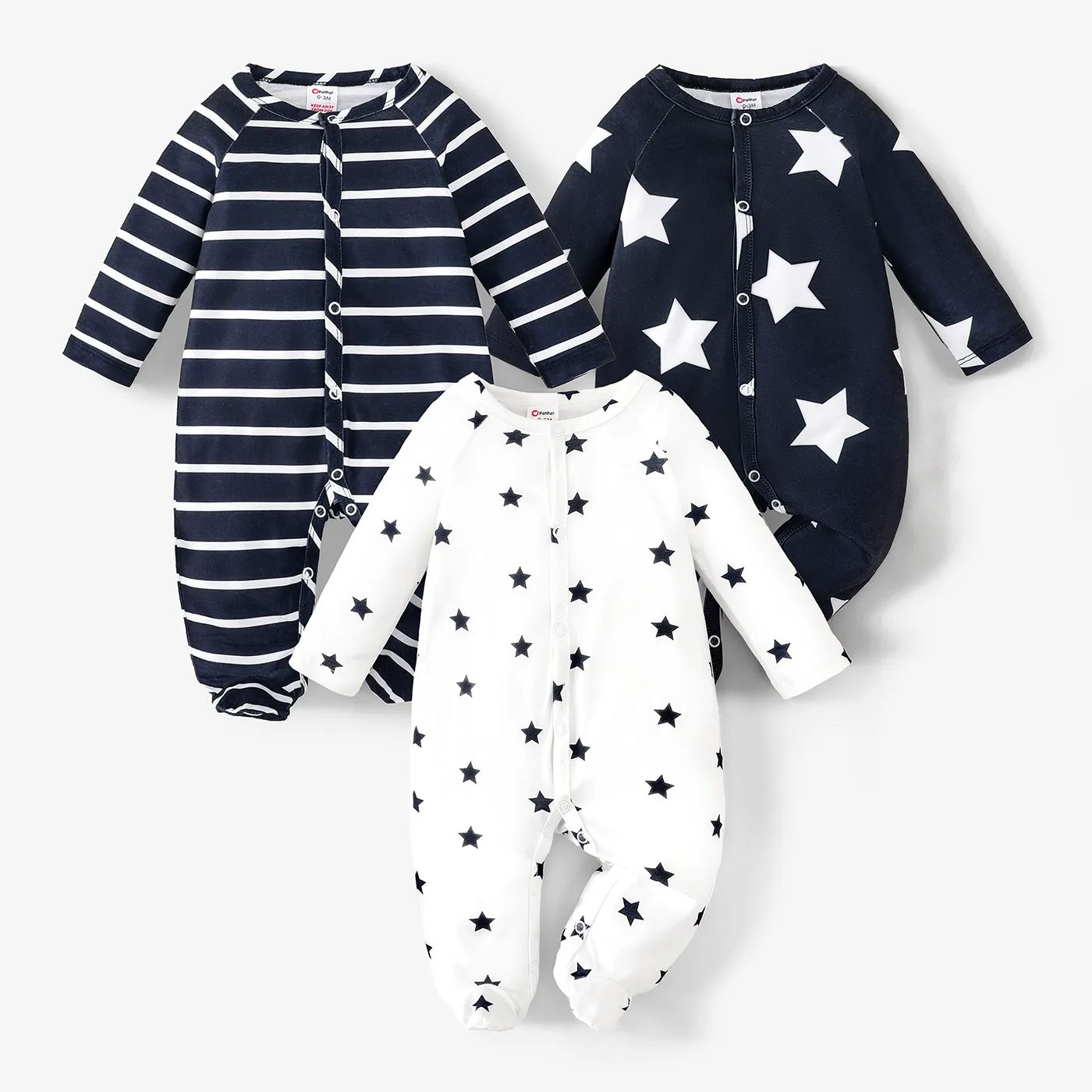 Did you know the koala sleeps up to 20 hours a day? It's no wonder this cute marsupial is a favorite when it comes to baby sleepwear themes! This 2-piece set, adorned with adorable koalas, might not make your little one sleep as long as the marsupial, but it will certainly provide all the comfort needed for a deep, restful slumber.
Santa's little helpers deserve recognition, especially during the festive season. This Christmas-inspired pajama set is not just about embracing the festive spirit; it's also about ensuring your little one sleeps comfortably through the winter nights. Plus, with the added benefit of spreading festive cheer, these jammies are a win-win.

Dinosaurs might have been extinct for millions of years, but their charm isn't lost on our little ones. This jumpsuit, adorned with friendly dino patterns, is perfect for the baby who roars instead of snores. The added zipper design? It's a lifesaver for those midnight changes, ensuring a hassle-free experience for moms and dads alike.
Halloween doesn't always have to be about spooks and scares. With this festively themed pajama, your baby can embrace the holiday spirit while still being absolutely adorable. Think cute witches, miniature ghosts, and maybe a tiny pumpkin or two. Plus, the comfort level ensures that even after a night of trick-or-treating, your little one can drift off to dreamland effortlessly.

Conclusion
Every baby deserves sweet dreams wrapped in comfort and style. Curating the perfect pajama collection isn't just about trendy designs, but also about those snuggly, cozy nights. For those fashion-forward moms looking to up their baby's nighttime game, delve deeper into the chicest collection of baby boy pajamas and watch your little one drift into dreamland in style!