2-pack Baby Toddler Self-Feeding Silicone Spoon Fork Utensils Set Featuring Protective Barriers to Prevent Choking and Gagging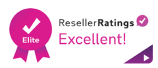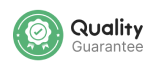 Description
* Material: PP
* Size: 4.13''*1.06''/10.5cm*2.7cm
* Features:
1. Design to help babies eat independently: The ergonomic design of the short handle is more suitable for the autonomous movement and grasp of the baby's small hands, helping the baby to eat food and improve autonomous weaning.
2. Design of safety barriers to prevent suffocation and vomiting: both forks and spoons are designed with safety barriers, which are protective barriers to protect children from suffocation and vomiting during eating, and to ensure that babies will not be caused by tableware when they try to eat independently. Risk of suffocation and vomiting.
3. Soft design of the fork and spoon head: The soft silicone technology on the fork and spoon head can effectively protect the baby's tender mouth.
4. No harmful chemical substances: The fork and spoon set is made of food-grade PP and does not contain BPA, lead, phthalate and other harmful materials.
5. Easy to clean and disinfect: spoons and forks can be safely placed on the top shelf of the dishwasher or boiled for 2 minutes to clean.
6. Help the baby to carry out the training of physical coordination: When the baby is eating independently, it will help the baby to exercise his motor skills, and the finger muscles will become stronger.
* Imported
30 Days Free Return
100% Secured Payments
Highest Quality Guarantee