English
•
CAD
•
Canada
Baby Shampoo Cup Cartoon Whale Baby Infant Shower Supplies Baby Bath Rinse Cup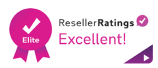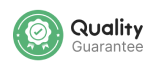 Description
* Material: PP (durable, not easy to break, no peculiar smell, safe for babies.)
* Features:
1. This cup is specially designed for baby bathing. It will be filled with water when bathing, so it is convenient to wash the baby's hair.
2. The cartoon design will be welcomed by children, and it can be a toy for them in the bath and bring them a lot of fun.
3. Multifunctional, can be used for baby bathing, watering flowers, toothbrush holder, etc.
4. Large-capacity water outlet, uniform water output, makes the baby comfortable, and makes the baby less afraid of washing his hair.
5. It is comfortable to hold, the handle is ergonomically designed, and the lid is easy to disassemble and install.
* Imported
30 Days Free Return
100% Secured Payments
Highest Quality Guarantee