Cute Electric Crawling Baby Doll Electric Music Ass Twisting Toy Clockwork Doll Wind Up Toy Toddler Training Toys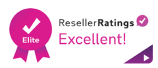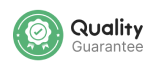 Description
* Suitable for baby over 6 months
* Material: plastic
* Size: 4.68*3.04*4.45 inch
* Function: electric toys, crawling toys
* Features:
1. Promote the growth of babies, learn to crawl correctly and start early
2. The surface pattern is colored with safe materials, so the baby does not have to worry about biting while playing
3. The workmanship and materials are carefully used, the impact resistance is high, and the baby is not afraid of being naughty and throwing
4. Choose macaron color system, the color is bright and soft, so that the baby can't put it down. 1. Material: plastic
* WARNING: Please play under the supervision of parents.
* Imported
30 Days Free Return
100% Secured Payments