English
•
CAD
•
Canada
Fantasy elk gradient color frosted space cup with rope outdoor portable water cup cute plastic water bottle with drop resistance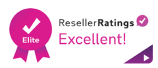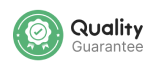 Description
* Material: AS+silicone
* Capacity: 560ml
* Product specifications: height is about 7.8 inch, bottom diameter is about 2.54 inch .
* Precautions:
1: Please use a soft cloth and warm water to clean it for the first time. Do not wipe the cup with a metal wire ball. Do not put the cup in a microwave oven, disinfection cabinet and other high-temperature appliances to heat directly; to avoid danger!
2: When opening the cover, you must unscrew it in a clockwise direction to prevent damage to the sealing ring due to improper operation.
3: Do not install boiled water to avoid danger.
* Imported
30 Days Free Return
100% Secured Payments
Highest Quality Guarantee